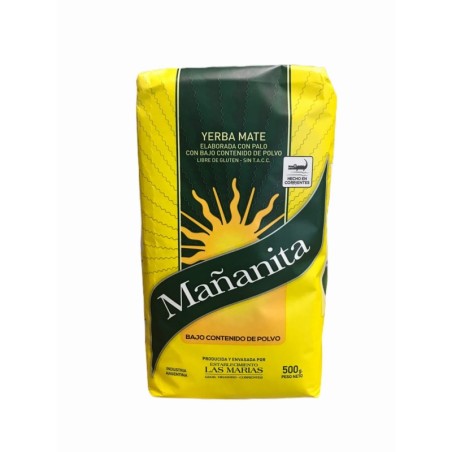  
Mañanita Low Dust 0,5kg
Polityka bezpieczeństwa
(edytuj w module Customer Reassurance)
Zasady dostawy
(edytuj w module Customer Reassurance)
Zasady zwrotu
(edytuj w module Customer Reassurance)
Mañanita Low Dust 0,5kg
Yerba Mate elaborada con palo, or yerba with twigs. Classic drought from Argentina from the renowned Las Marias plantation (Taragui, Union, La Merced), distinguished by its low dust content.
It has a very pleasant, intense smell of good mate. It does not look like hay or smoke. It is pure and aromatic.
Mañanita tastes classic, rather mild.
An excellent choice for beginners, as it is easy to prepare: it is coarsely cut and almost dust-free.
Reviews
No customer reviews for the moment.